WHAT IS AN "IDEAS TASTING" ?
It is a new type of sector specific networking event.
Unlike most networking events where you listen to a panel, Ideas Tasting gives you the opportunity to be part of the panel.
10 guests from different backgrounds will be invited to discuss a specific topic. As part of the panel you will be able to express and discuss your ideas.
Following the discussion, a press release will be issued to share the ideas.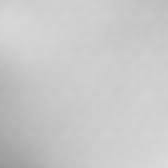 HEALTH AND MENTAL HEALTH IN THE CONSTRUCTION SECTOR
For more information please email pierre@createdesign.org